'The world is no longer on course to end the HIV pandemic by 2030'. Experts in The Lancet are warning that a 'dangerous complacency' towards HIV could risk an international resurgence of the disease. Globally, there are approximately 1.8 million new cases of HIV every year. Though there has been a reduction in diagnoses in recent years, the Lancet Commission has said that rates are falling too slowly to reach the target of '500,000 new infections by 2020.'
If the condition remains untreated, HIV can escalate to Acquired Immune Deficiency Syndrome (AIDS) but early diagnosis and access to treatment can help prevent the condition from developing. If you are in any doubt about your HIV status, it is important to get tested as soon as possible. Better2Know's confidential STI and HIV testing services are available at private clinics across the Middle East, including Bahrain, Kuwait, Oman, Qatar, Saudi Arabia and the UAE.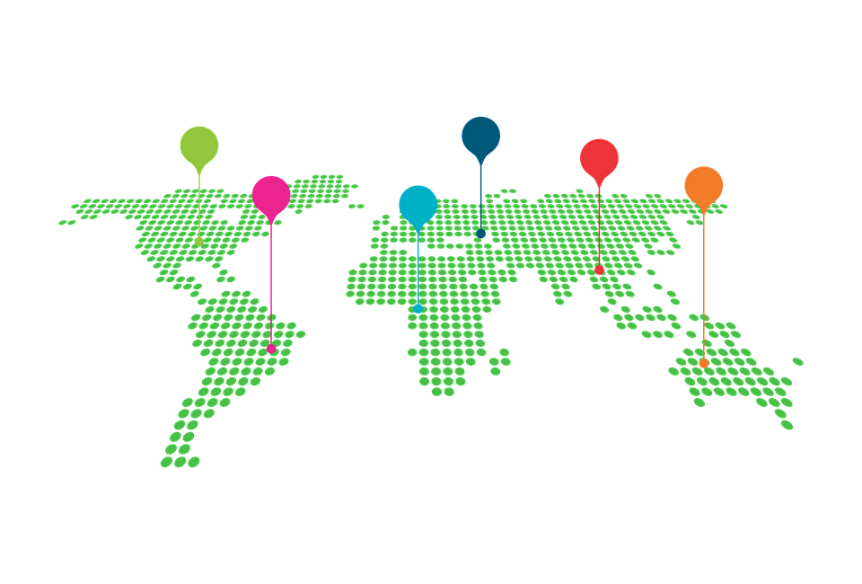 An estimated 37 million people worldwide are living with the Human Immunodeficiency Virus (HIV).
Better2Know's Private HIV Testing Options
Better2Know's wide range of HIV testing methods in the Middle East can detect the virus at various stages of infection. You can get tested as early as 10 days after potential exposure to HIV with Better2Know's Early Detection Screen. This exclusive screen also identifies Hepatitis B and Hepatitis C infections to give you peace of mind with regards three harmful, blood borne STIs. As well as the 10-day test, Better2Know's other HIV testing options in the Middle East include:
The results of your private HIV test will be available no later than five working days once Better2Know's fully certified, central laboratory has received your sample. Depending on the HIV test or screen you select, you could receive your results even earlier. At selected private sexual health clinics throughout the region, Better2Know offers Instant HIV testing where you will receive your results no later than 30 minutes after providing your samples. You will be given a signed and completed copy of the Better2Know Rapid Test Results Report before you leave.
Your Better2Know Patient Journey
Private HIV testing appointments can be arranged six days a week across the Middle East, with same or next day availability all year round. So, Better2Know's expert advisors can organise your HIV test for a time and date that suits your busy schedule. After confirming your confidential booking with a Better2Know advisor, one of our qualified clinicians will see you when you attend your private appointment. They will go through your HIV testing process, before taking your blood sample and sending it to Better2Know's highly accredited laboratory for analysis.
If your test is reactive for an HIV infection, Better2Know will conduct confirmatory testing at no additional cost. If you are positive for HIV, our experienced Patient Services team can arrange private consultations with our network of doctors throughout the Middle East. Your Better2Know doctor will discuss your diagnosis and suggest the best course of treatment moving forward. Better2Know can also refer you to a specialist who will provide additional advice and support.
For those struggling with the impact of their HIV results, Better2Know's qualified counselling specialists are here to help. During your confidential 20-minute telephone appointment, you can discuss your HIV related concerns, how they may be affecting your mental wellbeing and your day-to-day life. Your Better2Know counsellor can help you understand your HIV status and results, whilst suggesting ways to manage the emotions that may be triggered by your HIV test or results.
Sexual Health Legislation in the Middle East
Better2Know's private sexual health testing services in the Middle East adhere to the legislation in each of the countries we operate in. As a result, you may be asked to produce a form of personal identification at your private appointment in the Middle East. If you are worried about any aspect of your sexual health, particularly HIV, it is important to receive testing at your earliest convenience.
Book Your Private Appointment Now
With Better2Know's online booking system, you can confirm your HIV testing appointment today. Simply select the orange button at the top of the page and follow the instructions. You can also telephone Better2Know's highly trained advisors now using the number displayed above. They will be able to answer any additional questions before processing your booking and are available 24/7 for your convenience.