Chlamydia is a common, yet harmful, sexually transmitted infection (STI). With early detection, Chlamydia can be easily treated. If left undetected, it can lead to serious long-term consequences, such as Pelvic Inflammatory Disease (PID) or infertility.
Most sexually transmitted infections are symptomless, particularly in the initial stages, with Chlamydia being one example. However, when symptoms are present, they can include:
Unusual discharge
Pain or burning upon urination
Genital discomfort, including itching or redness
Abnormal bleeding, such as after intercourse or in between periods
Pelvic Inflammatory Disease
Swollen or painful testicles.
As a curable cause of infertility, it is important to regularly receive testing for Chlamydia to protect your own sexual health as well as that of any current or future partners.
Better2Know's Chlamydia Screening Options
As well as individual Chlamydia testing, Better2Know also provides a variety of confidential screening options in the Middle East. Our extensive screens combine Chlamydia testing with the detection of other harmful STIs. These include:
Better2Know's trained sexual health advisors can also arrange a throat or rectal swab if you have also been at risk in those regions.
Our Chlamydia tests include a 14-day incubation period. This is the time between potential exposure to infection and your Better2Know Chlamydia test. Should you get tested before this time, it may reduce the accuracy of your results.
Your Confidential Patient Journey
Your patient journey with Better2Know begins the moment you contact us. You can do this by telephoning our expert Patient Services team today or by booking online. Our discreet, free-to-use WhatsApp service also allows you to privately message one of our dedicated advisors with sexual health related queries.
You can opt to remain completely anonymous if it makes you feel more at ease when providing personal information. Better2Know will not share your details will any third parties without your consent, unless we are required to do so by law.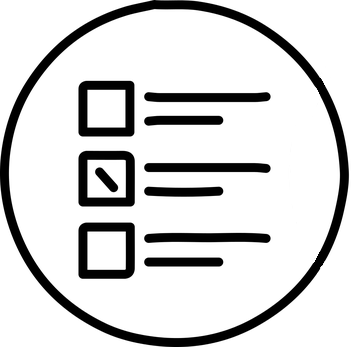 Your expert Better2Know advisor will provide support and guidance throughout your patient journey. They will answer your questions and arrange your private appointment swiftly and efficiently. They can also organise private consultations with doctors throughout the region, either before your test or following the receipt of your results.
If you test positive for Chlamydia, your Better2Know doctor will provide a prescription for the medication you require.
Book Your Private Appointment Now
Better2Know has private sexual health clinics throughout the Middle East, with locations in Bahrain, Kuwait, Oman, Qatar, Saudi Arabia and the UAE. We provide confidential STI testing to detect a wide range of sexually transmitted infections such as HIV, Gonorrhoea, Syphilis, Herpes and Chlamydia.
To arrange your Better2Know Chlamydia test in the Middle East today, please get in touch with our experienced Sexual Health Advisors on the number at the top of the page. They are available 24 hours a day, 7 days a week for your convenience. You can also book your confidential appointment online at any time, using the orange button above.