The number of people dying from AIDS-related illnesses is 'soaring' in the Arab region, according to a report published earlier this month. The World Health Organisation (WHO) estimates that AIDS-related deaths in the Middle East and North Africa have increased by more than 250% in the last 15 years.
Discussing the statistics, Ben Collins, Director at International HIV Partnerships, said that 'testing rates in the Middle East are much lower than other parts of the world.' This is a major cause for concern as early detection and intervention are key to controlling the spread of HIV. With the right course of treatment, HIV is no longer the life-threatening disease it once was.
Better2Know provides HIV tests and screens across the Middle East, including the Emirates of Dubai and Abu Dhabi. Our private STI testing clinics operate at the highest international standards of care and quality. Our services are supported by Better2Know's outstanding medical and Patient Services teams, ensuring a discreet, efficient and stress-free patient journey.
Signs of an HIV infection
Those infected with HIV might not experience many signs of infection in the initial stages. However, when present, they can include flu-like symptoms such as:
Fever
Rashes
Abdominal pains
Sore throat
Swollen glands
Muscle or joint aches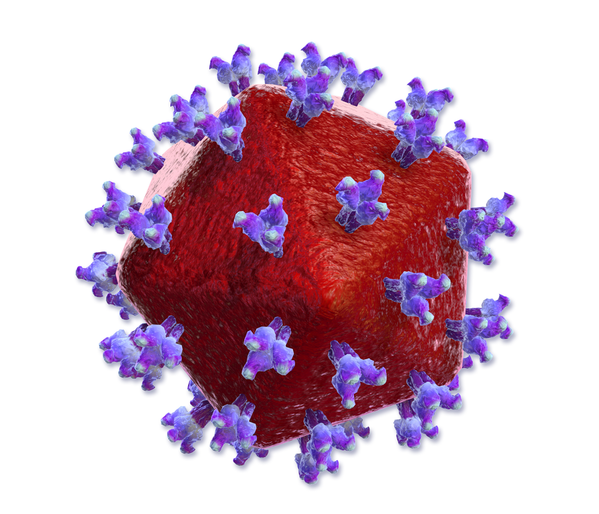 If the virus goes untreated, your weakened immune system will leave you open to other serious infections, creating further health problems. You may start to experience symptoms including:
A persistent cough
Night sweats
Weight loss
Fever
Chronic diarrhoea
Mouth and skin problems
Other regular illnesses
For more information on the virus, please visit our HIV page.
Better2Know's HIV Testing Options
Our private sexual health clinics are located across the United Arab Emirates. In Dubai, Better2Know's clinics can be found in the districts of Al Khabaisi, Al Manara, Al Muraqqabat, Jumeirah Beach and Umm Hurair (2).
Within the Emirate of Abu Dhabi, our clinics are situated in Al Danah and Marina Village. Better2Know's knowledgeable Patient Services team will direct you to the most convenient location for you.
Better2Know offers a range of tests and screens for HIV in the UAE to suit your personal requirements, including our popular Instant testing service.
Available at selected private clinics in Dubai and Abu Dhabi, this option requires an incubation period of 28 days, which is the time between your last sexual encounter and your HIV test. A blood sample will be collected for analysis using a finger-prick lancet, making this ideal for those who are afraid of needles.
Results will be reported within 30 minutes of providing your samples. You will be given a signed and completed copy of the Better2Know Rapid Test Results Report before you leave. You can combine your HIV test with other Instant tests to detect Chlamydia, Gonorrhoea, Syphilis, Hepatitis B and Hepatitis C.
Other Better2Know HIV tests include:
The 10-Day HIV RNA PCR Test is available as part of Better2Know's Early Detection Screen. This is the earliest testing option we offer for HIV and will detect the presence of HIV's genetic material in your blood sample.
Better2Know's HIV DUO Test requires an incubation period of just 28 days. The DUO test identifies both the p24 antigen and HIV antibodies, which is your body's reaction to the infection.
For reactive HIV tests, we will conduct confirmatory testing at no extra cost. If you are positive for infection, our trained Patient Services team can arrange a private doctor's consultation, so you can discuss your diagnosis in more detail. Your Better2Know advisor can also refer you to a specialist service, where you can receive further advice and treatment options.
Better2Know's private testing services adhere strictly to the UAE's sexual health legislation. This means you may be asked to provide a form of identification at your private appointment. Our expert sexual health advisors will ensure your patient journey is simple and discreet. If you are concerned about HIV or any other aspect of your sexual health, then you should arrange your appointment with us now.
To book your HIV test in Dubai or Abu Dhabi today, you can use our online booking system at any time. Simply select the orange 'Book Now' button above and follow the instructions.
If you would like some guidance in choosing a suitable screen or test, please contact Better2Know's experienced Patient Services team on the number at the top of the page. Our dedicated staff are available 24/7 for your convenience.
Image Credits
HIV Virus Image: Blausen Medical Communications, Inc. Available Here.