Better2Know is the largest provider of private STI testing services in the Middle East. We provide a wide range of extensive screening options throughout the region, including our popular and comprehensive Full STI Screen. The Better2Know Full Screen will give you a thorough picture of your sexual health status as it includes testing for HIV, Chlamydia, Gonorrhoea, Syphilis, Hepatitis B, Mycoplasma and Ureaplasma.
This highly accurate testing option is available at Better2Know's sexual health clinics throughout the Middle East including in Bahrain, Kuwait, Oman, Qatar, Saudi Arabia and the UAE. Our private STI clinics have same or next day availability six days a week, so your sexual health advisor can arrange your confidential appointment for a time and date that suits your schedule.
Your Better2Know Patient Journey
If you are experiencing symptoms, or are simply unsure about your sexual health, Better2Know's advisors are here to help you. They will provide guidance and support throughout your patient journey, which begins the moment you contact us.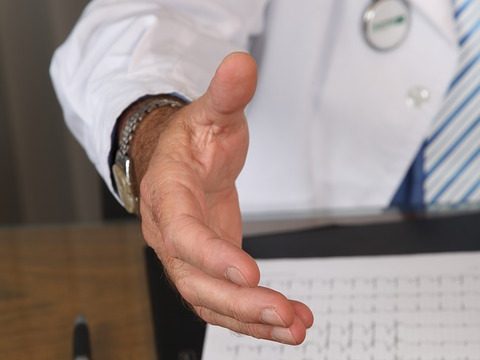 Many sexually transmitted infections show few or no symptoms, particularly in the early stages of infection. When symptoms are present, they can often consist of:
Pain or burning when urinating
Genital discomfort, including itching or redness
Unusual discharge
Pain during or after sexual intercourse
Abnormal bleeding (in between periods, during or after intercourse)
Better2Know's professional and highly trained advisors will help you choose the most suitable testing option for you. Call us today or book online.
An incubation period of 28 days is recommended when selecting the Better2Know Full Screen. This is the time between the incident that concerns you and your private STI testing appointment in the Middle East. If you test before this suggested period, it could reduce the accuracy of your results.
At your private appointment, you will be asked to provide blood and urine samples for fast, accurate analysis at Better2Know's highly accredited laboratory. Please try to refrain from using the bathroom in the two hours before your confidential Full Screen appointment, to ensure you can provide a urine sample. For more information on Better2Know's wide range of screening options, please refer to our STI screens page.
Your Confidential Results
The results of your Full Screen will be ready no later than five working days following the receipt of your samples at one of Better2Know's fully certified, Middle Eastern laboratories. You can access your results as soon as they are available via our secure, online patient area. Simply log in with the details your Better2Know advisor provides following the confirmation of your booking. Better2Know's experienced Patient Services team will also contact you, unless you request otherwise, when all your results are ready to report.
Private consultations with one of our many skilled doctors in the Middle East can be arranged either before your appointment or after you have received your confidential results. Your Better2Know doctor will go through your diagnosis and, depending on the STI you test positive for, prescribe the medication you may require. For reactive blood tests, Better2Know will perform confirmatory testing that will not require a supplementary payment. If you test positive for a blood-borne STI, your sexual health advisor can refer you to a specialist who can provide additional support and guidance on your treatment options.
The Sexual Health Legislation in the Middle East
Better2Know's private STI testing services adhere to the laws of each country we operate in. As a result, you may be asked to provide a form of personal identification at your confidential appointment in the Middle East. If you are concerned about any aspect of your sexual health, it is important to get tested as soon as possible. Long term health complications can develop should you leave an STI untreated. Get tested today to give yourself peace of mind with regards to your sexual health.
Book Your Better2Know Full Screen Today
To arrange your private STI testing appointment in the Middle East, please contact Better2Know's highly trained Patient Services team on the number displayed at the top of the page. They are available 24/7 for your convenience. Alternatively, Better2Know's online booking system enables you to organise your confidential appointment via our website at any time, day or night. Simply select the orange button above to begin your patient journey with Better2Know today.