Better2Know provides private STI and HIV testing services throughout the Middle East – including in Oman. As international experts in sexual health, Better2Know's team of sexual health advisors are highly trained to help you with your STI related concerns. They will provide guidance and support throughout your patient journey.
At conveniently located sexual health clinics in Muscat and Sohar, you can receive confidential testing for a wide range of sexually transmitted infections. These include HIV, Chlamydia, Gonorrhoea, Syphilis, Herpes I/II, Hepatitis B, Hepatitis C, HPV, Trichomonas, Mycoplasma and Ureaplasma.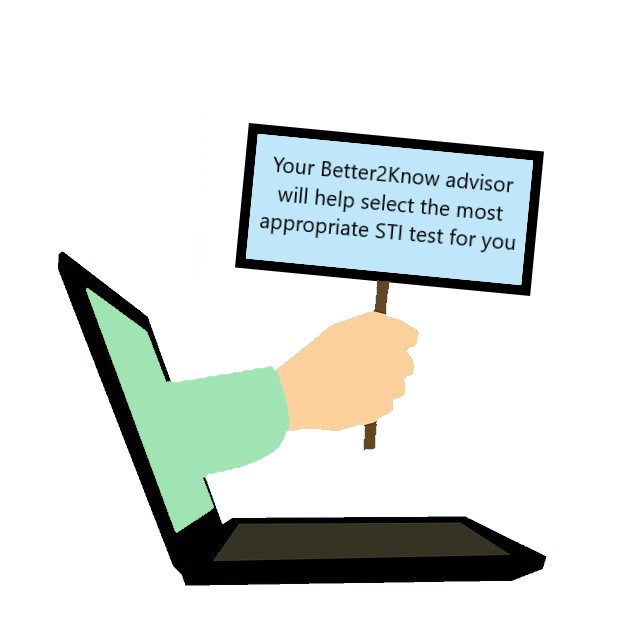 Your Better2Know Patient Journey
Your patient journey begins as soon as you get in touch with us. You can do this by making a booking online or phoning us directly. Our online chat and WhatsApp service is also available for you to privately message one of Better2Know's sexual health advisors with your queries. These could be regarding STI-related concerns or our private STI testing services.
Arranging Your Private Appointment
Same-day or next-day appointments are available six days a week in Oman for your convenience. Your Better2Know advisor will arrange your private STI testing appointment to suit your busy schedule. Upon confirmation of your confidential booking, you will receive the information about your private appointment in Oman, as well your log-in details to Better2Know's secure, online patient area.
Better2Know's STI Testing Process
Once you have arrived at Better2Know's private STI clinic in Oman, you will be seen by a qualified medical practitioner who will go through the STI testing process before collecting your samples. Following this, your samples will be sent to Better2Know's fully certified, central laboratory for fast and accurate analysis.
Your Confidential Results
Results will be reported no later than five working days following your sample's arrival at our accredited laboratory. You could receive them even earlier depending on your selected STI test or screen.
You can view your confidential results via Better2Know's patient area as soon as they are available. You can also access Better2Know's STI factsheets that provide more information on specific sexually transmitted infections.
Our confidential Partner Notification System is also available if you test positive. This exclusive feature enables you to anonymously notify any recent sexual partners that they need to get tested.
Better2Know's experienced Patient Services team will also contact you once all your results are ready to report, unless you request otherwise.
Positive STI Results: STI Treatment
If you test positive for a sexually transmitted infection, Better2Know's expert Patient Services team can arrange a private consultation with one of our doctors in Oman. Your Better2Know doctor will go through your diagnosis in more detail and provide a prescription for the appropriate course of treatment.
Reactive blood tests will undergo confirmatory testing. If you are positive for a blood-borne STI, we can also refer you to a specialist who will provide additional guidance with regards to your next steps moving forward.
Better2Know's Suggested STI Screens
It is important to receive comprehensive STI testing, especially if you are concerned about a particular incident or your sexual health more generally. Sexually transmitted infections can trigger further health complications if left untreated.
Better2Know's wide range of STI screens and tests are designed by our team of medical specialists with your personal sexual health testing needs in mind. A recommended period of incubation is associated with many of our STI testing options. This is the time between potential exposure to infection and your Better2Know test or screen.
Better2Know's popular STI screens include:
Book Your Private STI Test in Oman
To arrange your confidential STI testing appointment at one of our sexual health clinics in Oman, simply select the orange Book Now button above. You can also telephone our friendly advisors on the number listed at the top of the page. They are available 24/7 to answer any additional questions before processing your private booking. Get in touch with us today to begin your Better2Know patient journey.