Better2Know provides private Gonorrhoea testing throughout the Middle East. We have same or next day availability at STI clinics in Bahrain, Kuwait, Oman, Qatar, Saudi Arabia and the UAE.
Gonorrhoea is a common sexually transmitted infection (STI). Early detection is key to ensuring that you receive the treatment you need to maintain your personal health. Better2Know also offers a range of confidential STI screens across the Middle East that include private testing for Gonorrhoea.
Symptoms and Transmission
Gonorrhoea is a bacterial infection that can affect your genital tract, as well as your throat or rectum. Thorough testing is important, so your doctor can identify the type of treatment you need. Gonorrhoea can be passed on through vaginal, anal, penile or oral sexual contact.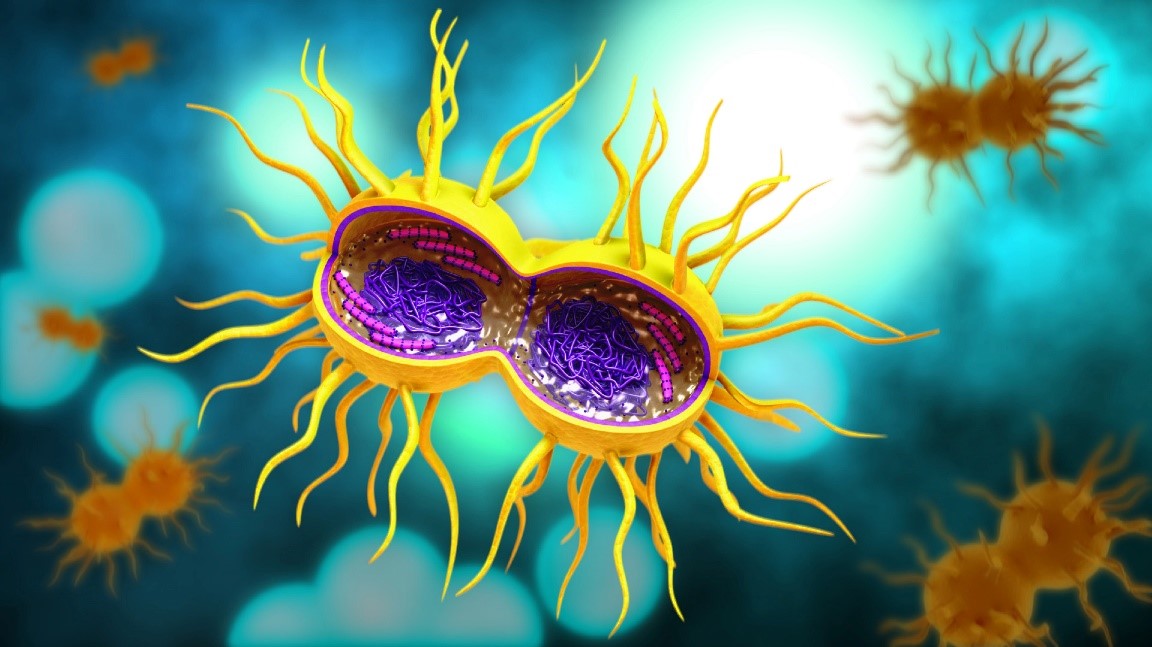 In the initial stages of infection, symptoms can be subtle or non-existent. However, when symptoms are present, they can include:
Unusual discharge
Burning or pain when urinating
Inflammation, swelling or pain around genitals or rectum
General genital or rectal discomfort such as itching, redness or bleeding
Abnormal bleeding (in between periods, after sex, or in urine)
Lower abdominal pain
Sore throat.
Undiagnosed Gonorrhoea infections can be extremely detrimental to your sexual health. Without appropriate treatment, women can suffer from pelvic inflammatory disease, infertility, or ectopic pregnancies, miscarriages and premature births. Men could experience inflammation of the genital tract and loss of fertility.
Better2Know's Gonorrhoea Testing Options
Better2Know's Gonorrhoea testing has a 14-day period of incubation. This is the time between an incident of concern and your Better2Know STI test. If you test before this time has elapsed, it may harm the accuracy of your results.
Better2Know's variety of STI screens combine discreet testing for Gonorrhoea with tests for other sexually transmitted infections, to give you peace of mind with regards to your sexual health status. Some suggested STI screens are:
We also offer Gonorrhoea throat and rectal swabs for those who are experiencing symptoms or are worried about infections in those areas. Simply notify your Better2Know advisor upon booking your appointment and they will make the appropriate arrangements for you.
Better2Know provides Instant Gonorrhoea testing at various locations in the Middle East, including Dubai and Abu Dhabi. With this popular STI testing service, you will receive your results within 30 minutes of providing your samples. You will be given a signed and completed copy of the Better2Know Rapid Test Results Report before you leave. You will also receive a prescription for the medication you require if you test positive for Gonorrhoea.
You can combine your Instant Gonorrhoea test with any of our other Instant tests for HIV, Syphilis, Chlamydia, Hepatitis B and Hepatitis C to create an Instant STI screen. Gonorrhoea testing is included in the following Instant STI screens:
Better2Know's highly trained sexual health advisors will help you choose the Instant screen or test that best serves your STI testing needs. They can also answer any additional questions you may have about Gonorrhoea or sexual health more generally. Contact our team today by phoning the number displayed above.
Your Personal Patient Journey
Better2Know's sexual health advisory team and network of private clinicians will ensure your patient journey is as fast, efficient and stress-free as possible. We can arrange same day or next day appointments across the Middle East for a time and date that suits you.
Our private sexual health clinics in the Middle East are staffed with trained doctors, nurses and phlebotomists who will collect your samples at your confidential appointment. Results will be ready no later than five working days following your sample's arrival at our fully certified laboratory. Better2Know's experienced Patient Services Executives will contact you once all your results are ready to report. You can also view your results at any time via Better2Know's secure online patient area.
If you are positive for Gonorrhoea, Better2Know will arrange a private doctor's consultation so you can discuss your diagnosis in more detail and receive a prescription for the necessary medication. We also advise having a test-of-cure at least two weeks after you have finished your course of antibiotics.
Sexual health legislation in the Middle East can be complex. Better2Know's private STI testing services adhere to the laws of the country in which you are being tested. As a result, you may be required to provide a form of identification at your private appointment. If you are concerned about any aspect of your sexual health, you should get tested as soon as possible.
Book Your Better2Know Gonorrhoea Test
To arrange your private appointment in the Middle East today, please contact Better2Know using the phone number displayed at the top of the page. You can also book online by selecting the orange 'Book Now' button above and following the instructions. Better2Know's expert advisors are available 24/7 for your convenience.
Image Source: CDC. Available Here.