Better2Know has private sexual health clinics situated throughout the Middle East, with locations including the UAE, Qatar, Bahrain, Oman, Kuwait and Saudi Arabia. Our private STI clinics can provide same day or next day appointments six days a week for your convenience.
Better2Know's screens and tests provide accurate and efficient testing for a range of sexually transmitted infections, such as Herpes, Hepatitis and HIV. Our team of expert advisors and medical specialists are highly trained to ensure a stress-free patient journey with the utmost discretion.
Our popular Instant STI testing service is available at selected clinics in the Middle East, including in Abu Dhabi and Dubai.
Better2Know offers Instant testing for the following STIs: HIV, Syphilis, Chlamydia, Gonorrhoea, Hepatitis B and Hepatitis C. You can choose to combine individual Instant tests to create a comprehensive screen for peace of mind regarding your sexual health.
Your results will be available no more than 30 minutes after you have provided your samples. Each one of our Instant tests and screens requires a minimum period of incubation, which is stipulated in the brackets below. This is the time between the sexual encounter you are concerned about and your Instant STI test or screen.
Depending on the Instant test or screen you select, blood and/or swab samples will be required for analysis. Your blood sample will be collected via finger prick lancet, making this testing option ideal for those who are afraid of needles. You will be given a signed and completed copy of the Better2Know Rapid Test Results Report before you leave, which will outline your results.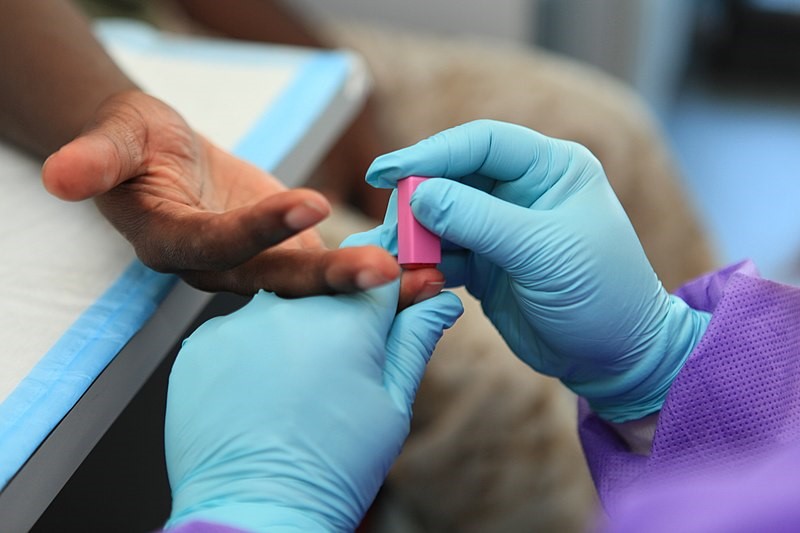 If you have contracted Chlamydia and Gonorrhoea, you will receive immediate prescriptions for the medication you require. Confirmatory testing will be performed on reactive blood-borne STI tests. If this returns positive, Better2Know will refer you to a specialist service that can provide treatment options and additional advice.
The statutory laws regarding sexual health in the Middle East are complex. Better2Know's private STI testing services obey each nation's sexual health legislation. As a result, you may be required to provide personal identification at your discreet appointment.
Undiagnosed sexually transmitted infections are a risk to your personal health, as they can cause other health complications if left untreated. If you have any doubts about your sexual health, it is important to get tested as soon as possible. This will help to prevent further transmission to any current or future sexual partners.
To book your Instant screen or test today in the Middle East, you can use Better2Know's online booking system to arrange your private appointment. Simply select the orange button at the top of the page and follow the instructions. You can also phone our Patient Services Executives on the number above; they can help you choose the most suitable Instant testing option to address your personal concerns.